Further actions
Tabagram – decoding advertisements on social networks made child's play
In recent years, the tobacco industry has invested massively in advertising on social networks with the goal of reaching young people as a main target group. To protect young people from the ubiquitous and sophisticated advertising for tobacco and nicotine products, they need to be made aware of it.
Unisanté has now developed a tablet game to this end. In the design of a well-known social network, «Tabagram» offers an interactive experience that sees young people take on a moderating role. They are asked in a playful manner to report any tobacco or nicotine advertising or promotional content that they come across in the stories shown.
Tabagram is available free of charge for touchscreen tablets. An accompanying educational guide enables specialists to lead the activities on Tabagram and to discuss with young people the far-reaching and sometimes inconspicuous forms of advertising and promotional measures for tobacco and nicotine products.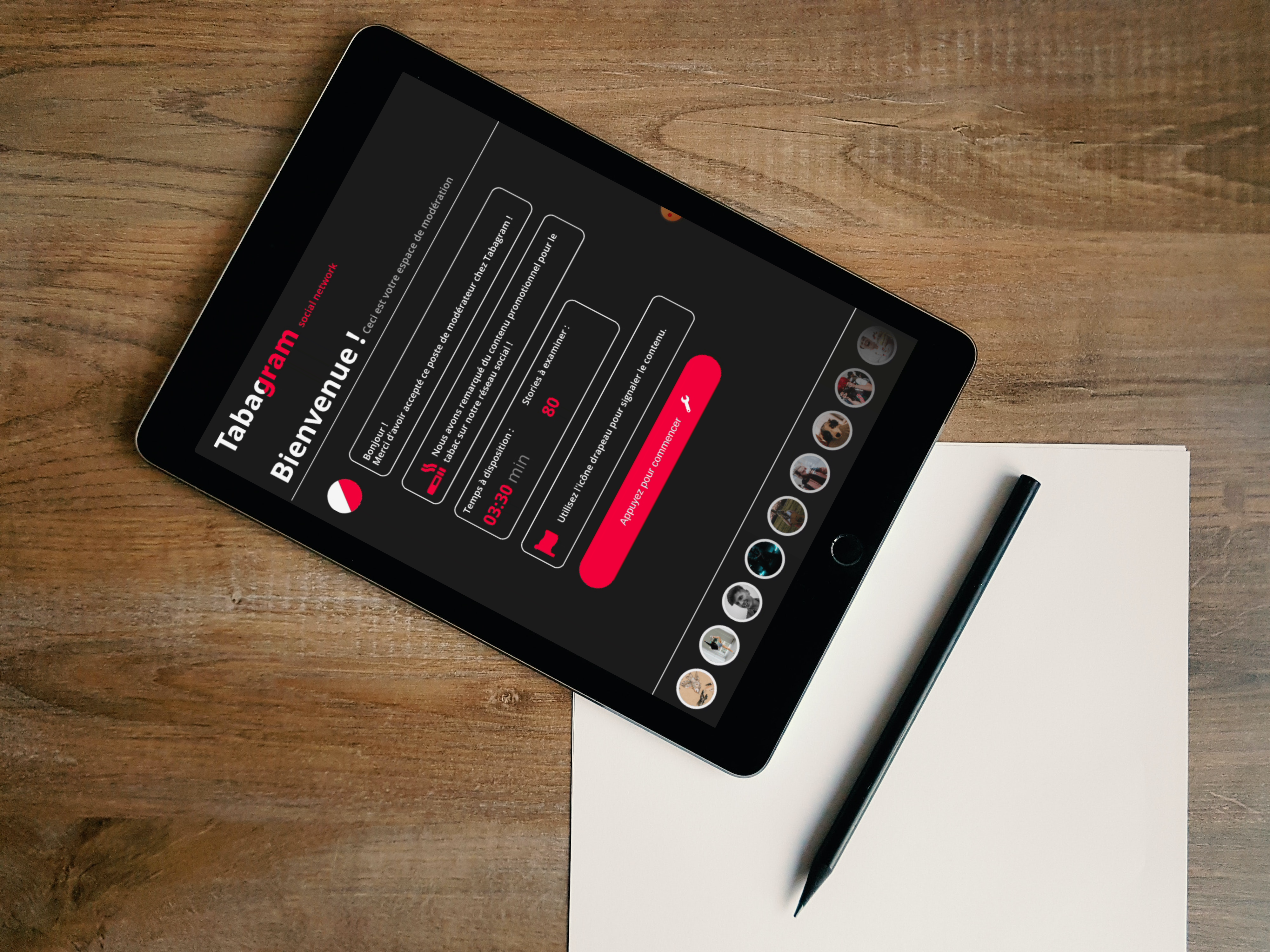 Tabagram is currently available in French and can be ordered free of charge by adults in charge of youth groups from Unisanté: tabagisme@clutterunisante.ch, 021 545 31 96. Tablets must be provided for installation.
Specific advertising for young people
Exposure to tobacco advertising increases the likelihood that someone will start using tobacco. Most smokers start smoking before they turn 18 years of age. The tobacco industry deliberately targets young people with the aim of attracting new customers. In doing so, it focuses on places where young people spend time (festivals, social networks, etc.). The tobacco industry uses the language and visual preferences of young people and associates tobacco with frames of reference that they value (partying, risk-taking, independence, flirting, etc.). At the same time, young people are given the opportunity to win gifts or enjoy unique experiences. The French-language study Observatoire des stratégies marketing pour les produits du tabac en Suisse romande (Unisanté, 2013–2014) documents these wide-ranging advertising channels and forms.